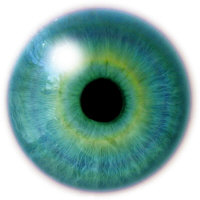 i drove through the walgreen's drive-through, yesterday. there was a vinyl window cling on the glass between me and the pharmacist that read "medicare". i saw it as "mediocre". wonder if that means anything.
a couple years ago, i was riding in the back seat of someone's car. we were returning from lunch in the middle of summer. the back seat had that perfect combination of filtered sun, warmth, ambient noise (muffled voices from the front seat), and squishy seats. i wasn't falling asleep, but zoning out pretty heavily. i'd pick up random phrases from the front seat ("almost 400 horsepower… but that's not 68-pin scsi… i can't eat edamame…"). the words "five pound block of cheese" grabbed my attention. i leaned forward and said, "did you just say five pound block of cheese?" appearantly, they had not.
andrew registered fivepoundblockofcheese.com, a couple years back. it had a wildcard forward for @fivepound.. to @microsoft.com.
my senses lie more (fewer false positives get filtered?) when i'm tired.