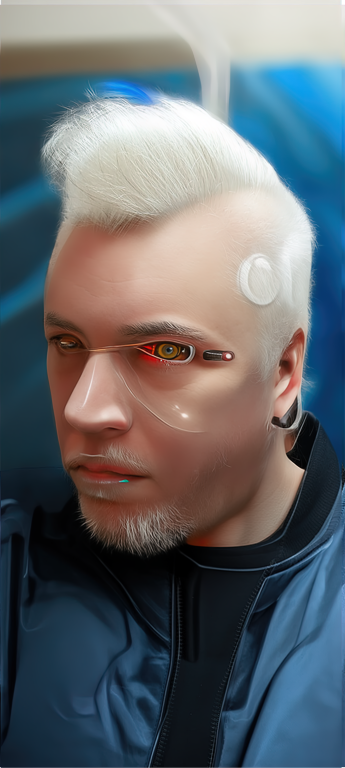 ---
---
technology is my spirit animal.

i've spent more than 25 years designing, deploying, and supporting infrastructure and software for small enterprise environments up through the largest cloud providers on the internet. i've managed tiny teams with no budget and orgs of several hundred people with hundreds of millions in annual capital investment.

mostly, i love computers. i spend much of my free time basically playing with i.t. lego bricks and teaching myself how to play with new ones.

i have a couple patents. one on securing lastmile dns, one on the application of bloom filters to iot scenarios, and one stuffing data into wifi management frames. thankfully the industry has provided far more elegant solutions for most of them.

after 18 years at microsoft, i joined oracle as vice president. i'm helping with their saas evolution and cloudification.
---
i'm currently playing with scraping retail beer outlets' data (shhhh… ). this is funneled into snowflake by some cloudflare or pipedream "serverless" worker . i like playing up and down the layers of abstraction. this "ipaas" stuff is fun. when i'm done answering some questions with the aggregated data, i'll probably do something hardwarey again.

i helped a buddy reverse engineer the bootloader on a broadcom reference design switch manufactured for amazon. he's done a bunch of interesting stuff on these platforms and documents it at brokeaid.com (get it?)

this website is "hosted" on a pair of linode origin servers that are inaccessible from the internet. content is served over a cloudflared (aka. argo) tunnel. a cloudflare nodejs worker at the edge means almost nothing is actually served from the origin. fun shit.


in addition to technology stuff, i collect hobbies and i'm interested in beer and fermentation. ↓
---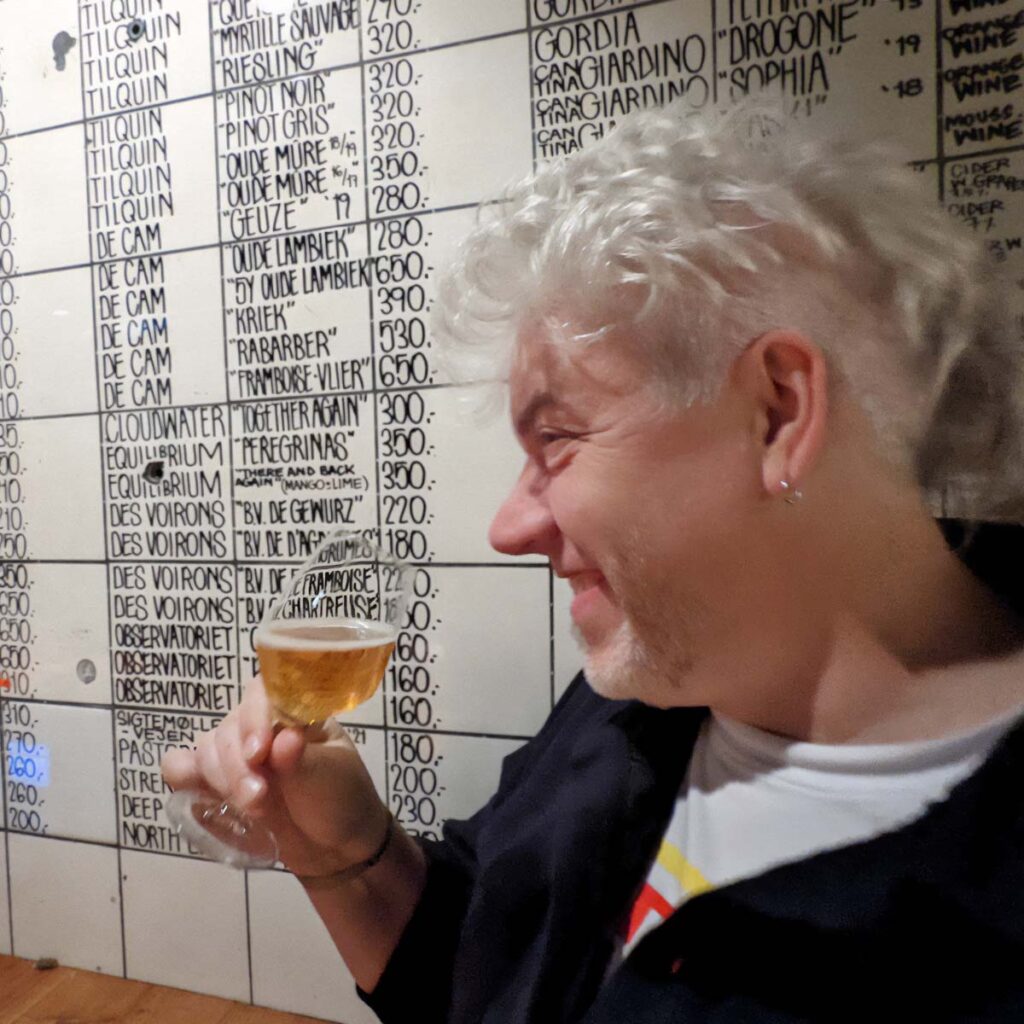 beer
i really like beer.
i thought i've liked beer for most of my adult life. i think i faked it a little in my late teens, but . i drank beer through the 'more bitter than thou' hop wars of the late 2000's and early 2010's. i would keep an eye out for fancy waxed bottle stouts. i was a "beer person."

then a few years ago, when i first started hanging out with chani (my grrl) she challenged me with an ultimatum.
thankfully, it turns out the syrupy beige label lindemann's that'd convinced me i didn't like lambic wasn't what she had in mind… the cuvee rene pulled from the cabinet sealed the deal. incredible. what the fuck have i been drinking until now? geez, i thought i knew beer and this $7 375ml bottle changed my life?!
as with #everything ↓ i dove in. literally a few days later and i'd received my "class 12" permit to serve beer in washington and passed the certified beer server – a few weeks later and we were in belgium.
a bit of hyperbole, but this destroyed beer for me, but as with anything (this.ignorance = 'bliss';) and i've been spoiled with exposure to great beer. the price of continued bliss? frequent trips to europe and a big lambic cellar.
i'm well into the second wave of disillusionment, which means i'll be obsessing over overly hyped beer releases soon. cheers.

---
ham radio
i am a licensed amateur radio extra. i've operated all over the world as k7add (s5, es5, es1, ea3, ct1, ea5, and ei1). i'm licensed in estonia as es5ad and es2ad. i operated on a "dxpedition" from the cook islands for 6 weeks as e51amf and e51add. it's a cool hobby.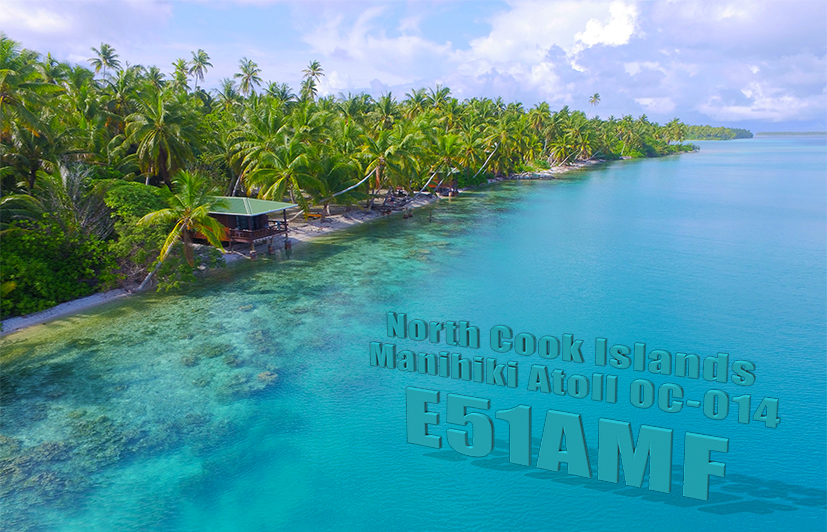 i run flex software-defined radios and eventually plan on getting antennae up on my 100′ tower. i'm loath to admit my fair-solar-weather activity, but i guess the returning solar cycle means i'll be qrv again soon?
air
i am a little bit of a xenophile. i enjoy being a little overwhelmed by
land
i'm not a "car person." i tell myself that. i drive a newfangly battery e.v. (volvo xc40 recharge pure electric), a lifted toyota tundra, and a "stage 2" tuned wrx (grimmspeed mid, borla corsa exhaust, perrin engine compartment mods).
i have a deposit on almost every e.v. truck coming out in the next couple years. will be interesting to see how this progresses.
sea
i grew up sailing and i'm feeling the pull back.
---
geocaching
i started geocaching with my kids when they were young. they lost interest and i kept it.
i still find geocaches, but only actually log them when i'm visiting new states or countries.
just over 2500 finds between 2007 and 2018 and 13 hides, including a couple puzzles i was pretty proud of.
three birch farm
in 2007, i bought a house on a large piece of land and moved outside duvall washington. various incarnations of the 'farm' have seen a little garden, commercial slaughter and sale of 150 chickens in a weekend, and lots of well and septic issues, and lots of swearing at tractors. i keep some posts from the old farm blog visible. i learned a lot about the breeds used in commercial chicken operations. they ain't right.
food
i started eating food with my kids when they were young. they lost interest.
home automation
homeassistant
helium
crypto is dumb.
---
This space left intentionally blank.